Terms and Conditions
Website Terms
The website available at www.thundernp.at ("Website") is operated by Swedish Match North Europe AB and its affiliates, Sveavägen 44, 118 85 Stockholm ("Swedish Match"). These terms and conditions ("T&Cs) govern the access to and use of the Website. Swedish Match may adapt these T&Cs from time to time by publishing the modified terms on the Website.
By using the Website, you accept these T&Cs without limitations or restrictions. If you do not agree to be bound by the T&Cs, whether in whole or in part, you must leave the Website immediately and access the Website no further.
Please also consult our cookie policy and privacy notice.
Website Use
Your use of the Website must be in accordance with Austrian law. Use of the Website is granted at the discretion of Swedish Match and Swedish Match may restrict or terminate access to or use of the Website without cause.
The Website is directed at nicotine users and only available to persons, who are at least 18 years old. If you do not meet this requirement, you must not visit, access or use the Website and must leave the Website immediately. You must not circumvent the age verification process on this Website or otherwise attempt to gain unauthorised access. It is also inadmissible to link to the Website in a way that allows others to circumvent the age verification requirement.
It is inadmissible to link to the Website in a way that suggests that Swedish Match is associated with, approves of or endorses the content of another website or harms Swedish Match's reputation.
Website Content
The statements on the Website are purely informational and do not constitute an offer, warranty or other commitment. Swedish Match may at any time modify or otherwise change the content provided on the Website.
Please make sure to consult the health and safety information available on the Website.
Intellectual Property
The contents of the Website are the intellectual property of Swedish Match or have been licensed by Swedish Match. You may browse through this Website, download material and print its webpages for your personal use. You must not modify, republish or commercially copy or exploit Swedish Match's intellectual property unless explicitly authorised to do so by Swedish Match in writing. You must not remove any intellectual property notices.
Liability and Warranty
Swedish Match does not warrant (i) that the information or content on the website is complete, accurate or current, and (ii) error- or virus-free use of the Website, subject to the following conditions. Swedish Match will not be liable for your damages caused by or in connection with the Website unless Swedish Match has been acting at least gross negligently or has caused bodily harm. Liability of Swedish Match is not restricted in case of product liability. If this Website hyperlinks to another website that is not operated by Swedish Match, Swedish Match cannot be held liable for the content available on such websites and publishing such a hyperlink does not constitute an endorsement or recommendation by Swedish Match.
You will be held liable for your inadmissible and at least negligent use of the Website causing any loss or damage to Swedish Match. If you negligently cause a technical disruption of the Website or of the systems transmitting the Website, you are liable for any damages and expenses arising from that disruption. In particular, you will be held liable if you introduce viruses, trojan horses, worms, logic bombs, spyware, adware or other harmful materials to this Website which adversely affect the operation of any computer, program or this Website.
Contact
If you have any questions or comments regarding the content on this Website or these T&Cs, please contact us at customerservice@swedishmatch.com.
This product contains nicotine which is a highly addictive substance
Swedish Match North Europe AB, 118 85 Stockholm, Sverige, Orgnr: 556571-6924, Momsregnr: SE55657169240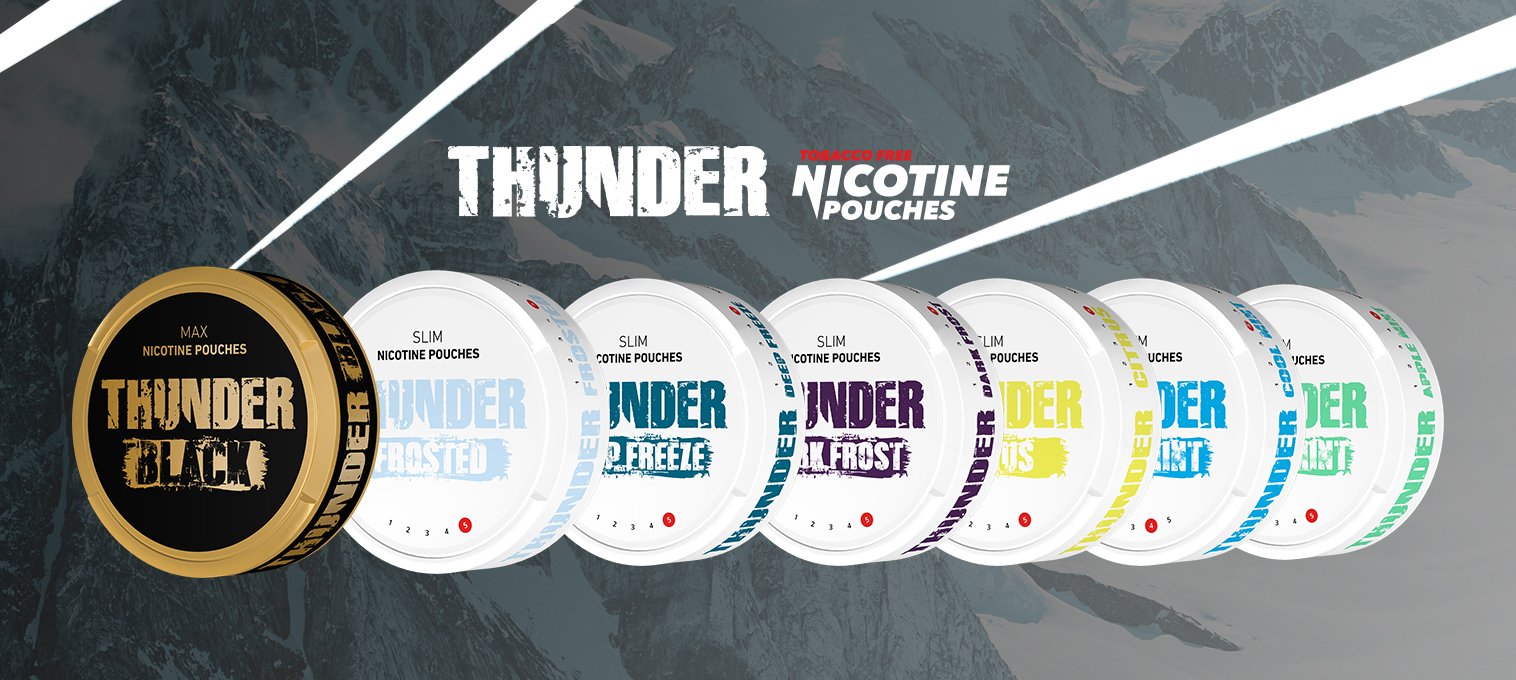 Are you over 18 years old?
Please enter your date of birth
I'm not over 18 years old
This website contains information about tobacco and nicotine products and is intended for visitors living aboe the age of 18. You therefore need to verify your age here. Our products are not intended for sale or use by persons under 18 years of age. The use of our products is not risk-free as they contain nicotine, which is a highly addictive substance. Only for adult tobacco and nicotine users over 18 years.