This product contains nicotine which is a highly addictive substance
NEW - THUNDER BLACK
THUNDER BLACK is our strongest nicotine pouch and comes in large black pouches with an intense menthol flavour, natural cooling and hints of herbs. Watch out for the eye-catching black and gold pack in a store close to you!
WHAT IS THUNDER NICOTINE POUCHES?
THUNDER is tobacco-free and smoke-free nicotine pouches. You put the THUNDER nicotine pouch under your upper lip for up to 30 minutes of nicotine.
THUNDER nicotine pouches are recommended to existing nicotine users.
The THUNDER range offers you 7 various flavours with a nicotine level from 11mg nicotine per pouch. The various flavours covers everything from blazing frosted mint to fruity citrus. All products are tobacco-free.
HOW TO USE A NICOTINE POUCH
Break the perforation on the side label and open the main lid
Place the nicotine pouch under your upper lip
Use the pouch for 5-10 minutes and up to 30 minutes
Discard the used nicotine pouch in the waste compartment after use
Swedish Match North Europe AB, 118 85 Stockholm, Sverige, Orgnr: 556571-6924, Momsregnr: SE55657169240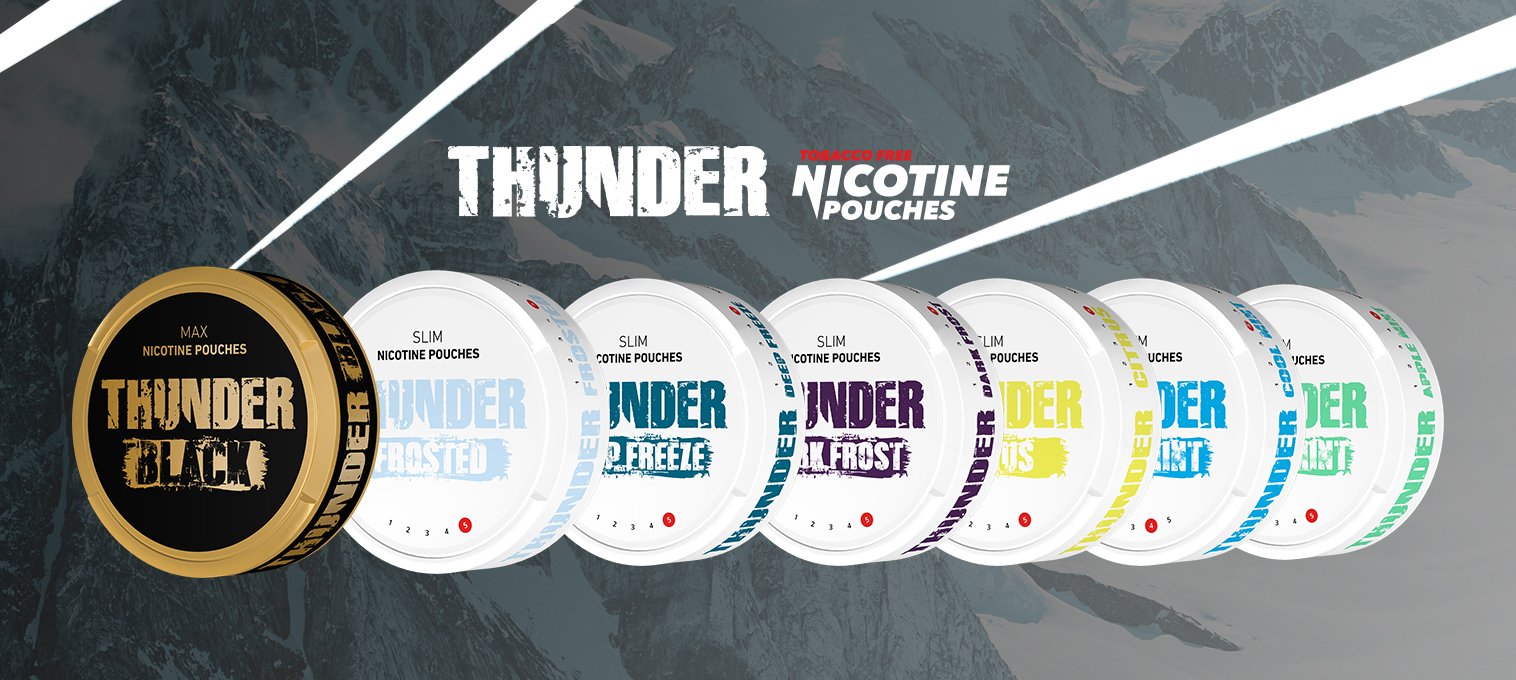 Are you over 18 years old?
Please enter your date of birth
I'm not over 18 years old
This website contains information about tobacco and nicotine products and is intended for visitors living aboe the age of 18. You therefore need to verify your age here. Our products are not intended for sale or use by persons under 18 years of age. The use of our products is not risk-free as they contain nicotine, which is a highly addictive substance. Only for adult tobacco and nicotine users over 18 years.