THUNDER Black
THUNDER BLACK comes in large black pouches with an intense menthol flavour, natural cooling and hints of herbs. Look out for the eye-catching black and gold packs.
Ingredients and properties
Facts
Brand
THUNDER
Strength
Extra Strong
Type
Nikotinpåsar
Format
Large
Taste
Peppermint
Typ 2
Ingredients
Ingredients: water, bulking agent (E 460), plant fiber, humectant (E 422), acidity regulators (E 500, E 509), salt, flavourings, nicotine, sweetener (E 950).
Properties for THUNDER Black
Nicotine Content
1.55 %
Nicotine mg/pouch
15.5 mg
pH
8.7
Moisture content
38.5 %
Netto weight/can
20 g
Weight/portion
1 g
Portions/can
20
Part no
6659
This product contains nicotine which is a highly addictive substance
Swedish Match North Europe AB, 118 85 Stockholm, Sverige, Orgnr: 556571-6924, Momsregnr: SE55657169240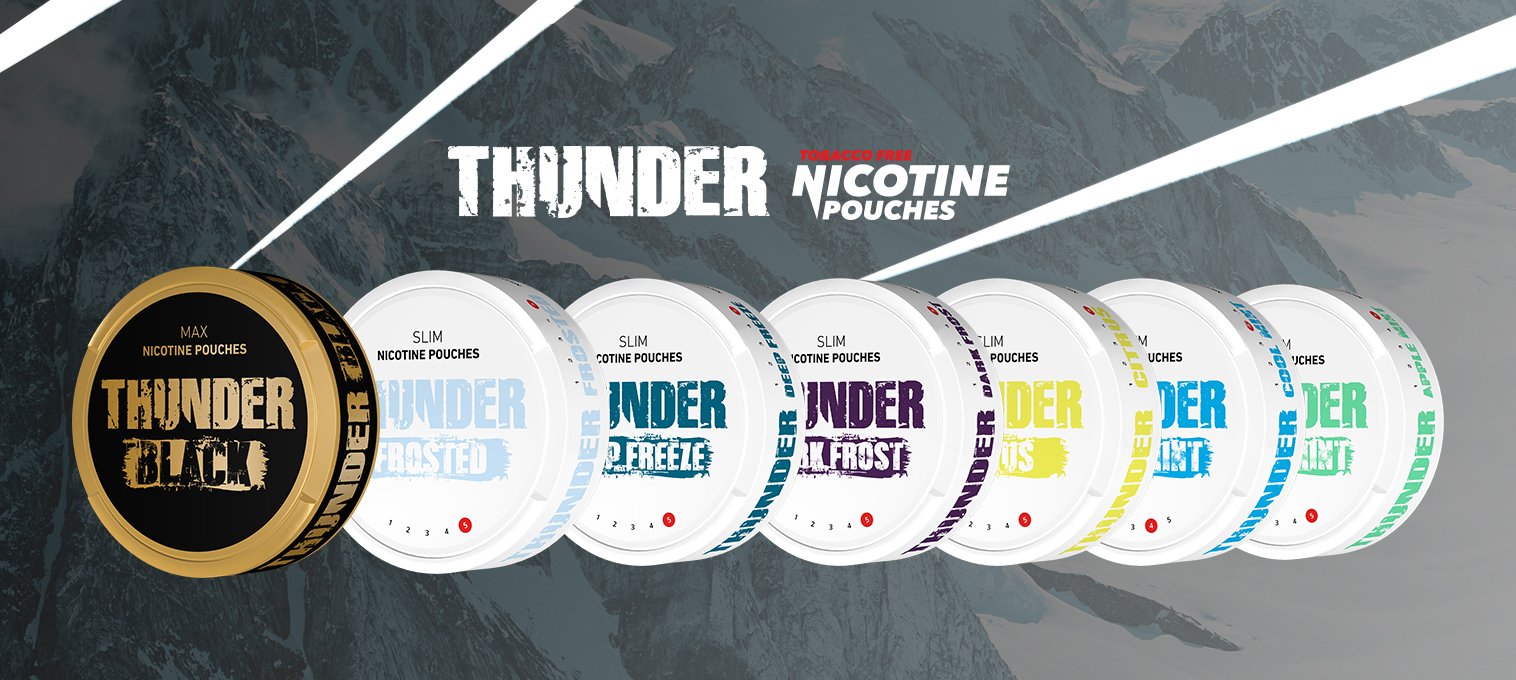 Are you over 18 years old?
Please enter your date of birth
I'm not over 18 years old
This website contains information about tobacco and nicotine products and is intended for visitors living aboe the age of 18. You therefore need to verify your age here. Our products are not intended for sale or use by persons under 18 years of age. The use of our products is not risk-free as they contain nicotine, which is a highly addictive substance. Only for adult tobacco and nicotine users over 18 years.